The bicyclists came to us with all kinds of aches and pains. As adamant as they were to finish the course, we were determined to make them feel better with a good massage! Riders were raising funds and awareness for Kidney Disease and Primary Health Care.
Second day at Tour DaVita 2017!
600 riders, 20 massage therapists, 10 hours of massage.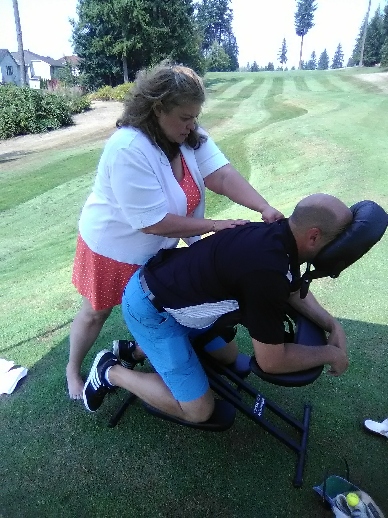 2017 Chair event at Harbor Point Golf Club in Mukilteo, sponsored by ForRent.com
Stationed at the 18th hole, golf players thanked us for improving their game.